There's a Reason Art City Music Academy Attracts the Highest Caliber Students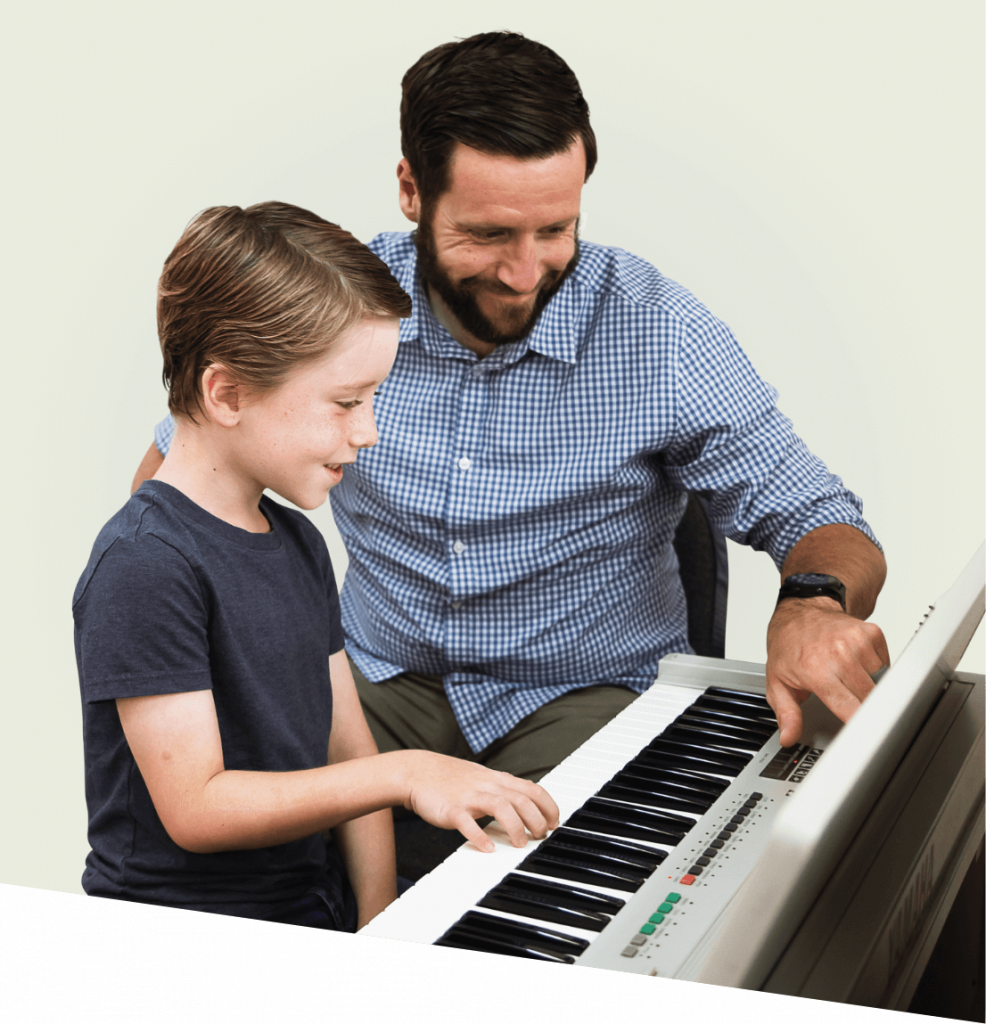 There's a Reason Art City Music Academy Attracts the Highest Caliber Students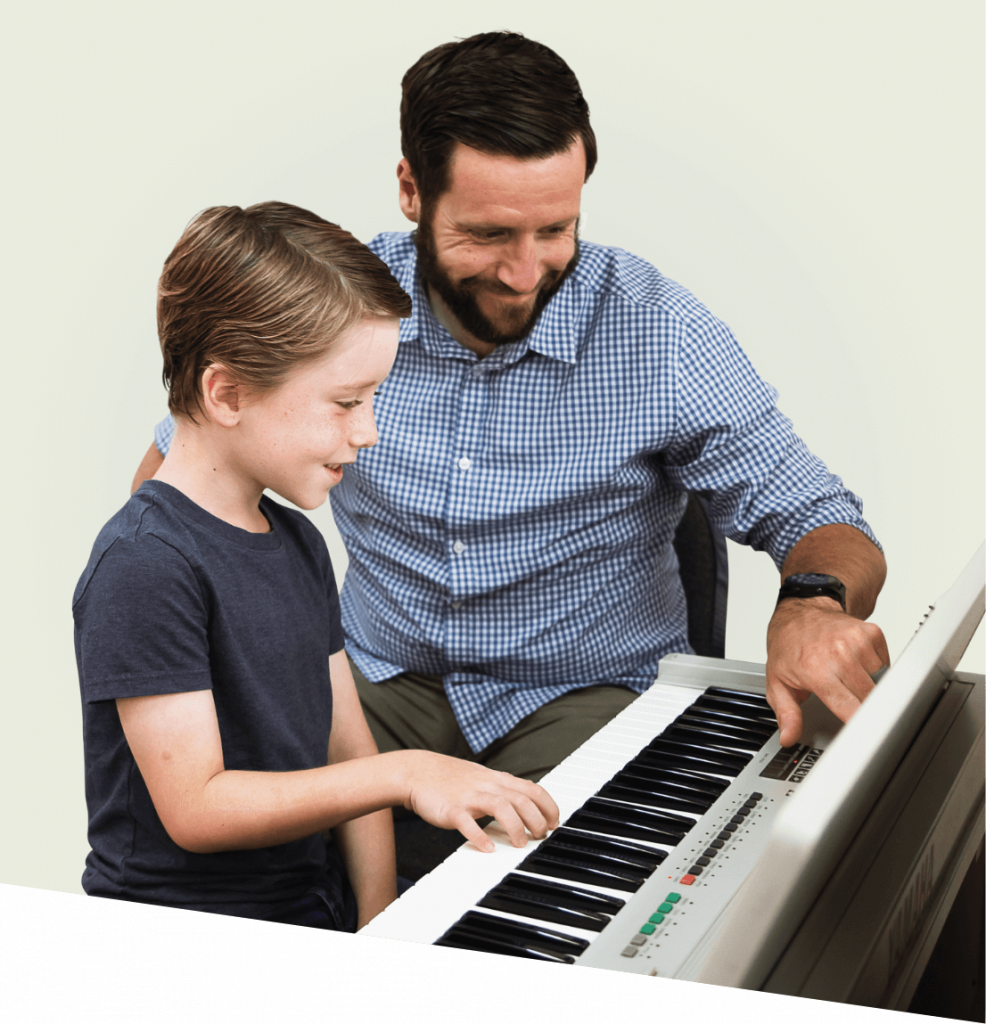 Art City Music Academy is a family business with over 35 years of experience providing comprehensive music education that prepares students for a lifetime of musical enjoyment. We are Utah County's largest and longest-running music academy with locations in Springville, Orem, and American Fork.

Our group preparatory program for children aged 6 months to 10 years is world-class, and our private program is second to none. That's why the Academy has consistently been voted the Best in Utah County for Music Instruction (9 years in a row!) – it works, and the community knows it!

Our proven programs have helped thousands of students achieve their musical goals. Whether that means gaining entry to prestigious university music programs, getting big scholarships or winning coveted positions playing with orchestras, it's a reflection of the dedication of families and teachers like you who work so hard to help them succeed.

We're not just the best music school around for the students; you will find a supportive and exciting environment to thrive as an instructor and continue honing your skills.

Are you the next incredible music instructor to join our talented team?
Welcome to a Workplace That Is
Truly Committed to Your Success
Being an effective music teacher is not "just a job"- it's both an art and a science that requires a strong work ethic, positive attitude, and a deep-seated desire to have a positive impact on the lives of others.

At the Academy, we understand that the success of our students is directly related to the support and resources you have as an instructor. That's why we invest in our instructors by bringing you on as an employee, not just a contractor. You will be a valued member of the Art City team who plays an integral role in our mission to deliver the best possible music instruction to our students.
Teaching Music Can Be Challenging
On Your Own
Being a teacher is incredibly rewarding, especially when you see your students progressing and
achieving things they never thought possible. But it can also be draining at times and lead to
boredom, stagnation, or even burnout. Have you worked as a music instructor in the past and found
yourself saying or thinking any of the following?
We understand your frustrations. Our incredible music teachers have come to us from independent studios and other music schools seeking solutions to all these and other challenges.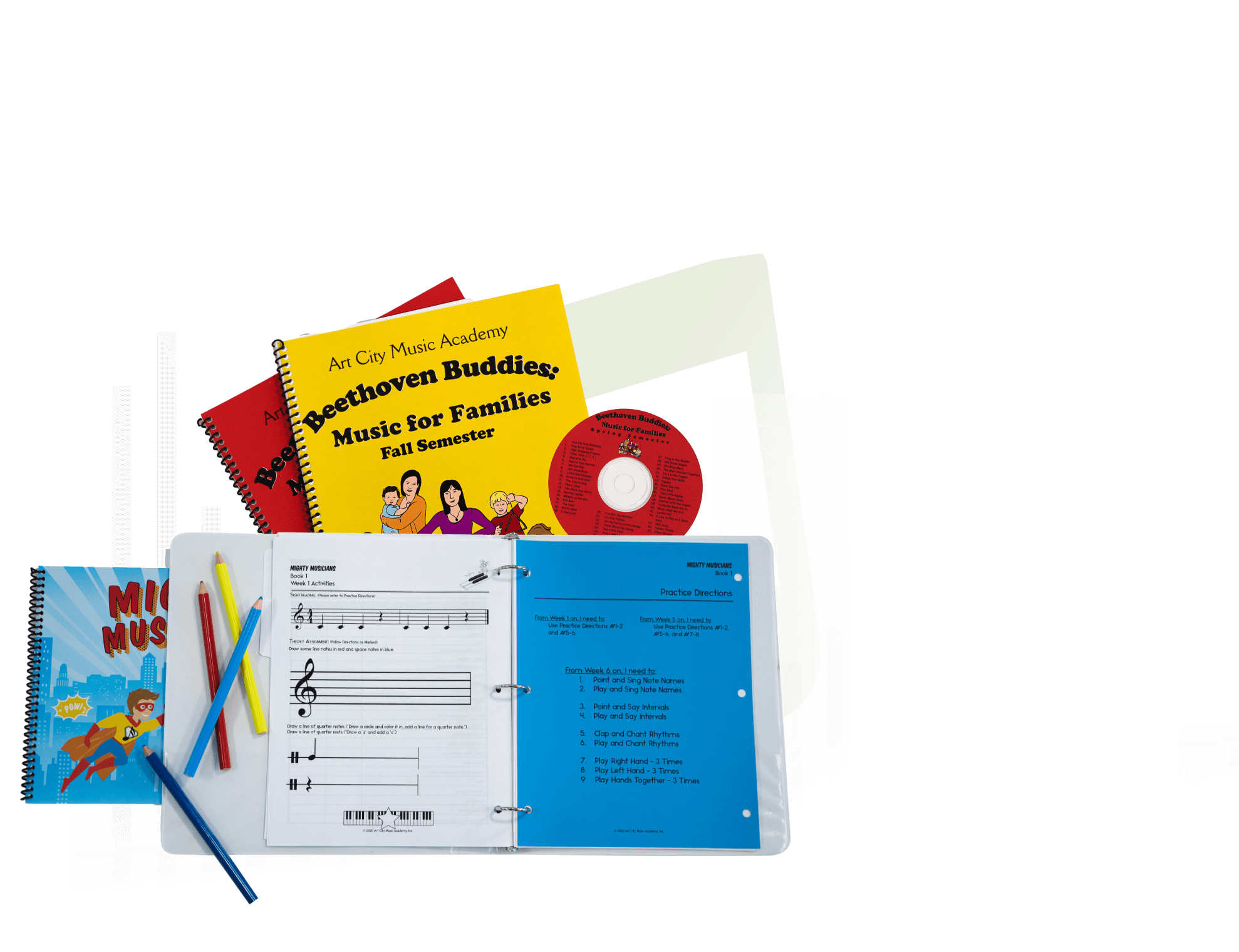 That's why our mission is to create a teaching environment that supports, empowers, and inspires you to achieve your full potential as a music instructor.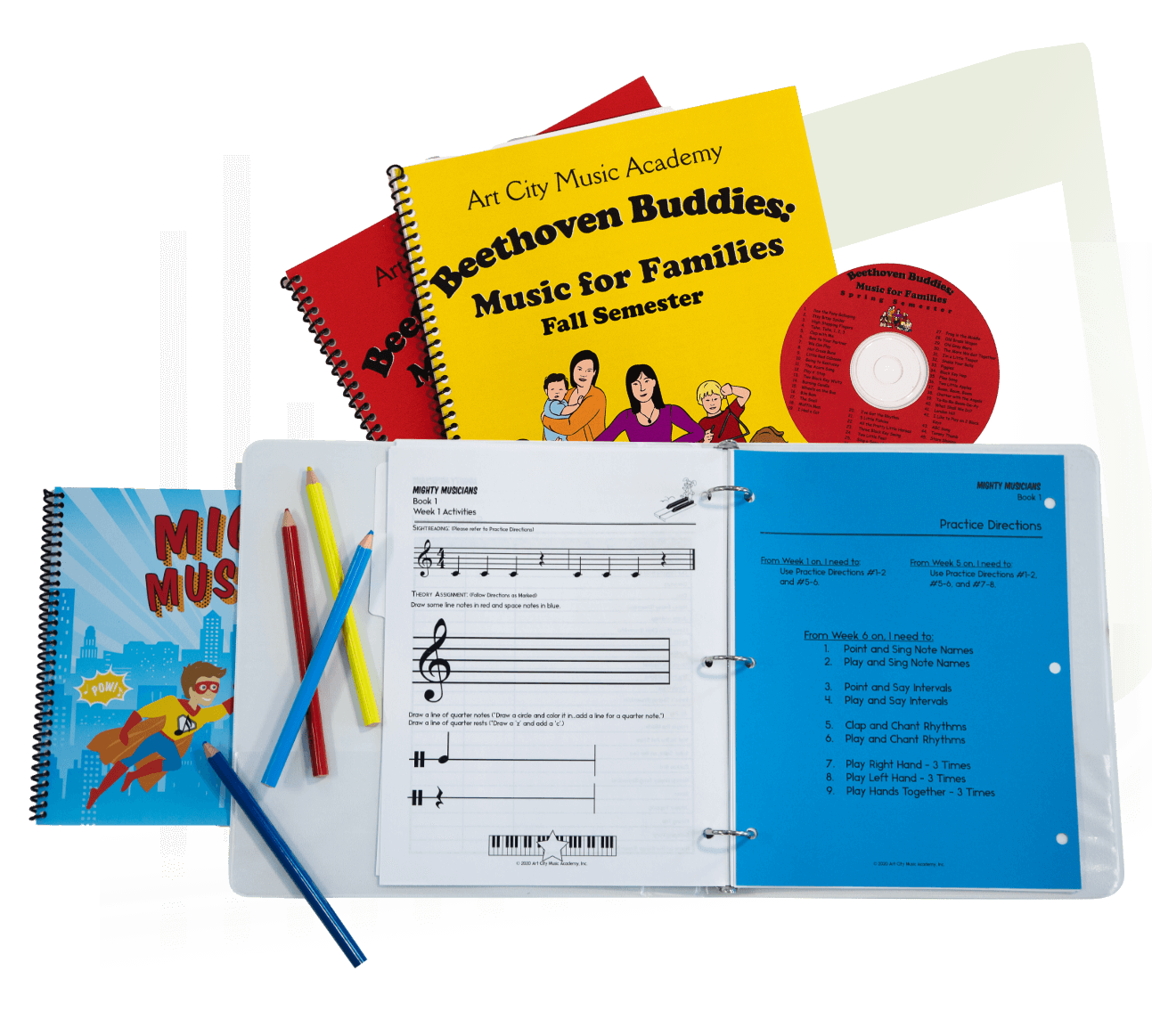 Art City Music Academy is a uniquely wonderful place for teachers because we have proven systems and our own curriculum. In combination with our world-class facilities and instruments, you get everything you need to succeed as an instructor!

When you join the Art City Music Academy team, you become part of a family with the vision, experience, and resources to make it a reality.
We Give You Everything You Need to Thrive as an Instructor so That You Can Do the Same for Your Students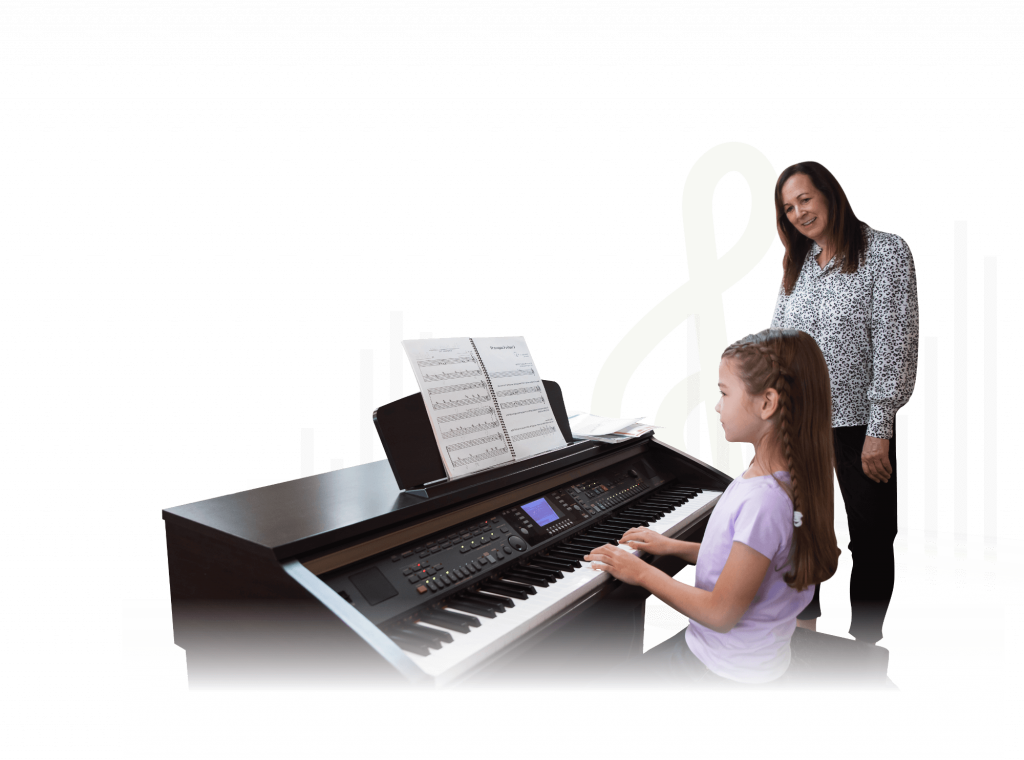 When you teach for Art City Music Academy, you will enjoy a variety
of benefits that are designed to help you succeed. From our world-
class music facilities and proven programs to extensive training and
one-to-one mentoring, we do everything we can to make your job
stimulating and more fun. And yes, we take care of the
administrative stuff, so you can focus on the
important business of teaching.
Here are some of the perks you'll enjoy as a teacher at Art City…
You'll have access to beautiful
recital halls, a Music Theory
Lab, and more.
Access to the Finest Instruments in Utah
You and your students will
enjoy playing concert-quality
grand pianos.
Benefit from
1-1 Mentoring
We offer regular training,
coaching, and one-to-one
mentoring to help you grow as a
musician and a teacher.
You'll get pay commensurate
with your musical training and
teaching experience. We respect you enough to hire you
as an employee,not a
contractor, so you'll have less
of a tax burden.
Be Part of a
Community Institution
Enjoy the prestige of being a
part of a well-loved and
successful music academy.
Thanks to our reputation and
track record of success, we
attract higher-quality students.
Enjoy a Steady
Stream of High-Caliber
Students
No more spending valuable time
chasing students! Instead, get
high-potential students handed
right to you for you to work
your magic.
Access to Materials
That Complement
Your Lessons
Help your students progress
faster with our proprietary
materials, perfectly created for
different ages and programs.
Be Part of a
Supportive and
Fun Team
Our faculty and staff enjoy a
friendly and cooperative
environment. We get together
regularly and welcome input to
make sure that we are
continually learning and
improving too!
Focus on What
You Do Best: Teaching
We take care of all those pesky
administrative duties like
enforcing policies, collecting
payment, maintaining facilities,
recruiting strong students, and
organizing recitals.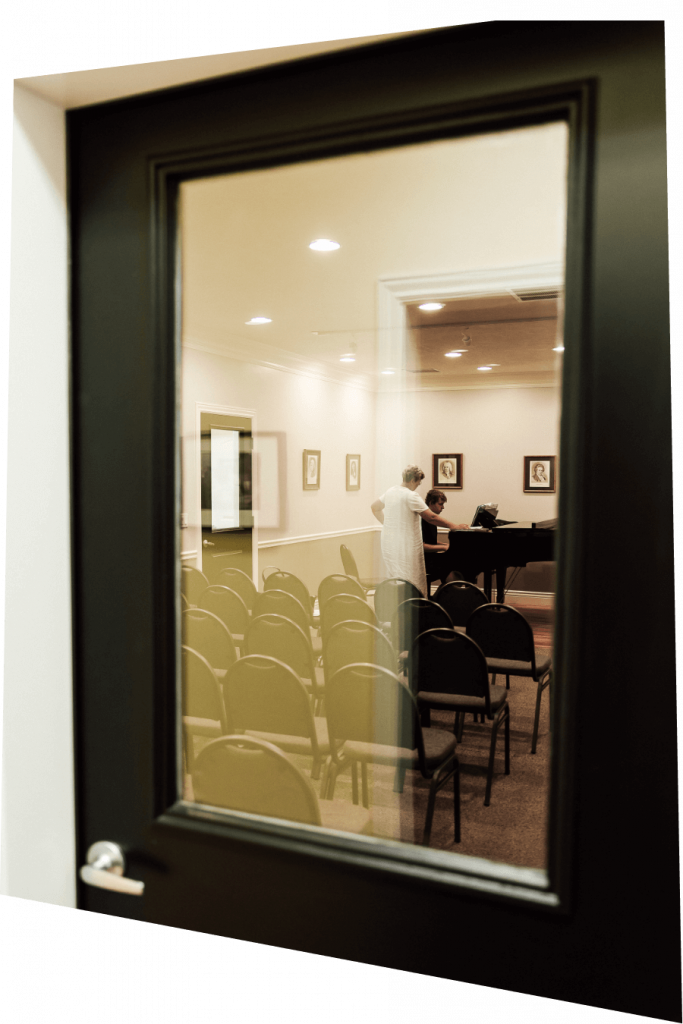 You Won't Find a More
Dedicated Team of Music Instructors
Our founding master teachers Yvonne and Chris started Art City Music Academy in 1987 with the vision of providing a world-class musical education to each and every student who walks through the door. From
developing unique and highly-effective programs and curricula to creating unrivaled lesson and recital facilities, we have grown into the most prestigious music school in Utah.
Curious About the Types
of Teaching Roles Available?
If you're a highly-trained musician with teaching experience, there are two main teaching formats for
you to engage in. We offer a preparatory music program for young children as well as private lessons
in piano, violin, and voice.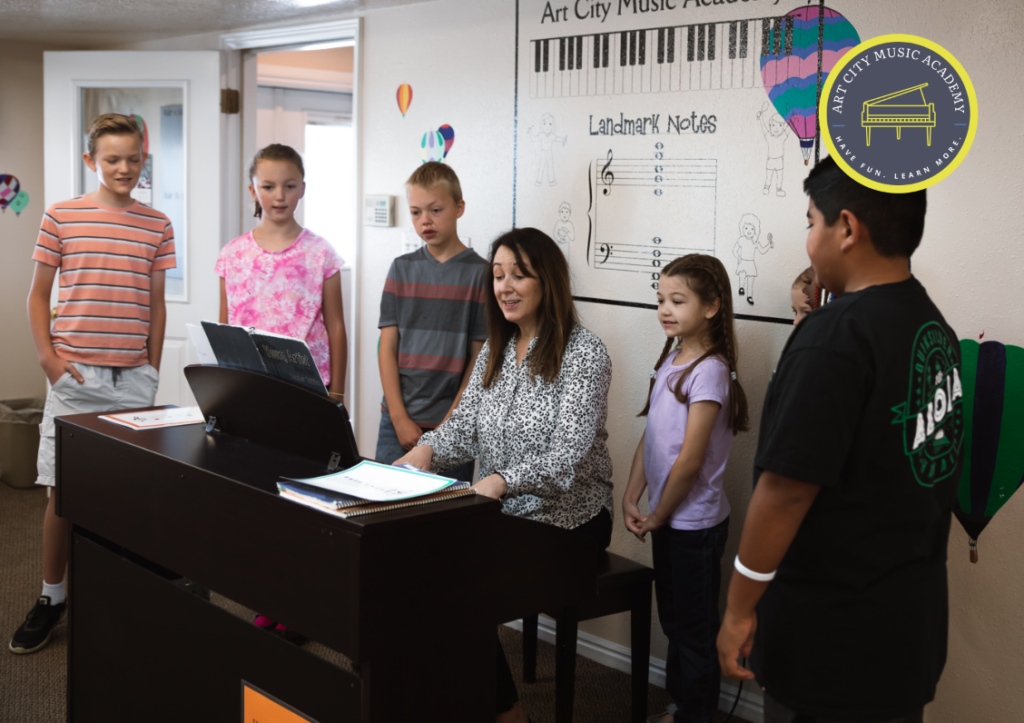 Preparatory Music Program
This program is meant to introduce young children (aged 6 months to 10 years) to music. Classes are taught in a group format and children are accompanied by an adult. To be successful in this setting, you need to be proficient with piano, have a good singing voice, have excellent classroom management skills, and be skilled at working with young kids. To teach in this program, you need to have a music degree or a very high level of equivalent experience.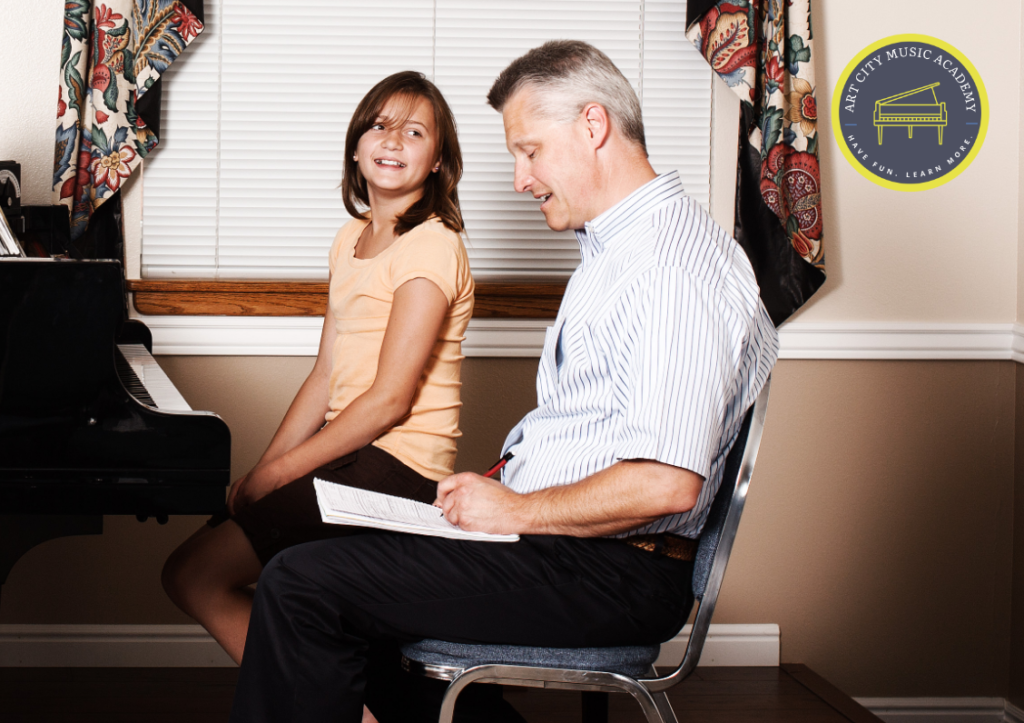 To be a private instructor, you need to have attained an extremely high level of mastery of your instrument, have a strong track record of teaching, and preferably be university or conservatory-trained.
We Believe in a Mutually
Beneficial Partnership
With Our Instructors
The success of our music programs is partly a reflection of our exceptional instructors. That's why we invest heavily in our faculty. When you become an employee at Art City, we are fully committed to your professional growth.

As a dedicated music academy, we live and breathe teaching music, and we do it better than anyone else. As a new member of our faculty, you will receive rigorous training and certification in our programs. After that, you'll have access to regular mentoring and coaching from master teachers so that you can continually improve your craft and fulfill your potential as a musician and a teacher.

You will have access to the best instruments and facilities available to enhance your teaching, as well as countless resources to help you and your students succeed.

In return, we ask for a commitment from you as well. Consistency is important for our students. We hire instructors who can be with us for a minimum of two years. We take such great care of our teachers that our average teacher tenure is over4 years, with many staying a lot longer than that!


See Why Our Clients Love Learning Music With Us
"From the beginning I was amazed at how much my children learned. The group program really prepared them for private lessons."

KIMBERLY ELLS
Springville
"If we had spent months researching the best program around, it would have been the Academy. It just fell in our lap!"
KIMBERLY ELLS
Springville

WENDY PACKARD
Springville
"The Academy was perfect for our family. It's a complete plan, a complete program."
WENDY PACKARD
Springville
See Why Our Clients Love Learning Music With Us
Check Out Some Current Exciting
Opportunities to Join Our Teaching Team Private Piano, Violin and Voice Instructors
Preparatory Music Program Instructor
Music Theory Lab Instructor/Office Manager
Don't see your ideal position, but confident you'd be a great fit for Art City Music Academy?

The Academy has grown steadily over the last few decades, and new opportunities are sure to arise. If you're a
dedicated music instructor interested in teaching for us, get in touch and we will be happy to get to know you and
see if we can find a good fit for you in the future.